BULL HORNS & STEER HORNS
We have 2 color style steer horns and many bull horn sizes to choose from. All of our longhorns horns and steer horns and bull horns are measured straight across, tip to tip, and have a leatherette or a tooled leather center. They are built and polished in our steer horn, bull horn shop in Waco, TX. We welcome custom steer and bull horn orders.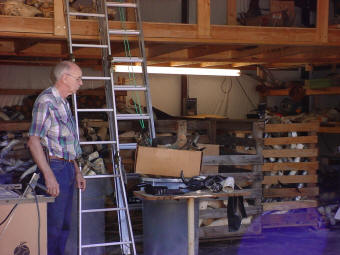 All mounted steer horns, bull horns have a backboard with a hanger ready to hang.
Mounted longhorns horns and cow horn taxidermy mounts are our specialty. We are located in Central Texas, home of the biggest longhorns horns and wildest cow horns in the world. We have longhorn horn mounts for you or as a gift. We have large steer horn mounts and not so large cow horn mounts. We can add that Texas flavor with our longhorn and steer horn mounts.
Longhorns mounts are a great addition to your unique interior decor and design needs. If you're looking for commercial furnishings for your bar, restaurant or night club we can provide a western outdoor appeal for that special place. Our clientele ranges from decorators to florists to the average consumer. Take a look at our products and decide for yourself. We have something for everyone!
Steer Horn Shipping:
Larger Steer Horns are disassembled for shipping. Steer horns can be shipped world wide, additional shipping charges will apply. All Bull horns steer horns can be easily mounted to cars and trucks with lag bolts. Custom colors and Steer horns, bull horns available upon request. Call for wholesale pricing. Call 1-800-490-5358 Store hours: Monday - Friday 8am.-5pm

Safer with every transaction.
No need for a Pay-Pay Account
Choose option: (Donít Have A PayPal Account)

All your financial information (like your credit card number) is securely stored and encrypted on Pay-Pal servers, so you donít need to share your financial information with the person youíre buying from. We at bumsteer.com never see your credit card numbers
ABOUT US
HERE'S WHAT MY CUSTOMERS HAVE TO SAY

ONE OF A KIND STEER HORNS & TOOL LEATHER
EXTRA LARGE BULL HORNS : PAGE 2




TO SEE NEW LISTING OF EXTRA LARGE HORN CLICK HEREPAGE 2
Size
Brown Leatherette Center
Tan Leatherette Center
Tooled Leather Center
1 - 2 Ft.
BULL HORN

N/A
N/A
$35.00
2 - 3 Ft.
BULL HORN

$60.00
$60.00
$110.00
3 - 3.5 Ft.
BULL HORN

$72.00
$72.00
$122.00
3.5 - 4 Ft.
BULL HORN

$88.00
$88.00
$138.00
4 - 5 Ft.
BULL HORN

$179.00
$179.00
$239.00
5 - 6 Ft.
BULL HORN

$249.00
$249.00
$299.00
6 - 6.5 Ft.
BULL HORN

6.5 - 7 Ft.
BULL HORN

7 - 7.5 Ft.
BULL HORN

7.5 - 8 Ft.
BULL HORN

Over 8
BULL HORN

SOLD OUT
Polished paired steer or bull horns measured tip to base.
Small 10"- 17" $35.00
Medium 18"- 22" $45.00
Large 23"- 29" $95.00
SOLD OUT
Extra Large 30"- 33"
SOLD OUT
Blowing Horn 11 in $21.95
12" Powder Horn $21.95
SOLD OUT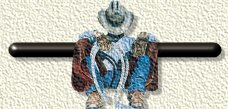 Old West Stuff | Blowing Horns | Sitemap | Privacy Policy | Shipping & Returns | Antler Lighting | Cow Horn Utensils | Contact Us
Jernigan's Taxidermy
1801 Franklin.
Waco, TX 76701
(254) 752-3208 Toll Free 1-800-490-5358
Email longhorn01@bumsteer.com



Copyright 1997-2004, Jernigan's Taxidermy. ALL RIGHTS RESERVED.
This site is maintained by 4th Gear Productions
For comments or problems with this site contact Webmaster